Defining From the Heart: Structuring Your Business
12 CE hours (home-study, 100% online group forum)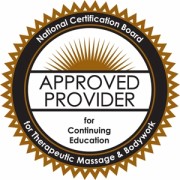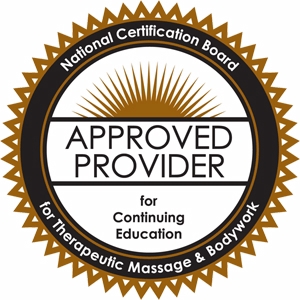 Giving inner gifts a shape. What's really powerful and important about a massage therapist is their inner gifts…qualities such as Inspiration, Strength, Creativity, Patience, Courage, etc.  But what good is it to have Creativity if you never take some Creative action? What good is Inspiration if you don't find some Inspirational way of expressing it? Often we get tangled up somewhere between knowing we have a gift in our Heart and getting it into our Healing work. It doesn't come out at the right time or in the way we planned…and clients aren't impressed with haphazard results.
Defining is the process by which you give these inner gifts the shape you intend them to take in your work. These classes lay out the simple steps necessary. Plus the personal examples you get in class postings help bring it all home to you!
Get all the Support you need! Aside from the classes and at-home readings, you get the support of a Mentor whenever you need…and there is even a Workshop on CD that you can purchase, if you choose. Learn to fully bring out your inner gifts and allow each new piece that you discover inside you to fit together like a puzzle.  You can do it and we can help. These teachings give you tools you can use everyday in your work and personal life!
Accomplish what you want in the world – by DEFINING. Learn the defining process so that you can have clear, meaningful interactions with people and accomplish what you want to do in your practice. Never get tangled up again! You will see how to actually shape the experience that comes out of you – through conscious INTENTION – to exactly match the picture in your Heart!
| | |
| --- | --- |
| Class One | What is the purpose of a Heart Definition? |
| Class Two | How can you tell a Heart Definition from an Ego Definition? |
| Class Three | What is the difference between a Personal Definition and a definition for the Good of the Whole? (Personal Synergy vs. Universal Synergy.) |
| Class Four | What does a Broken Definition mean? |
| Class Five | How much detail should go into Relationship Defining? |
| Class Six | How to save yourself from lost focus through correct Defining, Redefining, and Refining. |
Note: This course consists of 6 classes conducted over a 6 week period (one class every week). Each class includes a homework assignment (awareness exercise) that lasts for 1 week. The course participant will log in to the password protected website to read the lesson material, receive the homework assignment, guided meditation (to be done daily), and several test questions to complete over the 1 week period between classes.
How it Works
Course Format
The lesson instruction, along with a homework assignment and a guided meditation, will be available for reading on the password protected Student website. Your password will also give you access to an Online Student Message Board. At the message board, you will answer discussion questions and share with other students about insights you have learned. A Course Moderator will monitor the Online Student Message Board and a Mentor will be available for additional support with the class lessons.
How It Works
Place Your Order
Receive Course login instructions and start date via email
Read to the Course Material online and participate in the Online Student Message Board over 6 weeks
Take Your Test Online
Complete the Course Evaluation Online and immediately Print Your Certificate