Fears That Block You From Power Love
&

Wisdom

12 CE hours (home-study, 100% online group forum)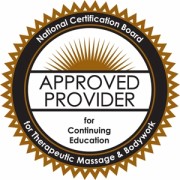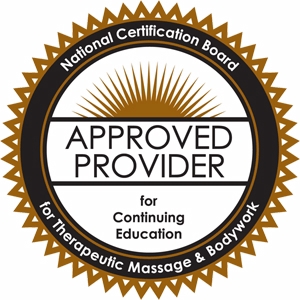 Love, Wisdom and Power are the three "primary colors" of your true inner essence. All other qualities of the heart (or inner Spirit, if you prefer) are simply shades and tints of these three….and yet, they can be blocked from your life by simple fears. Learn how to claim the natural flow of these building blocks of your heart essence by clearing these fears. Think about it….all the Power, Love and Wisdom your Spirit has ever desired.  This class lays out the necessary tools with exercises and online interaction to bring it home!
For massage therapists or anyone seeking change
It doesn't matter whether they are your own fears or your clients' fears. Learn these tools and you can bring about any change! Yes, the ability to change any situation! Think of what that would do for your massage therapy practice or your personal life. Moving beyond addictive patterns, maximizing relationships, increasing abundance, flow, and personal satisfaction. Virtually every area of life can be improved by learning to "stop driving with the brakes on" around one of these three qualities.
Fears become an invisible prison
You are probably not a fearful person. Nevertheless, you may be defining your life around a fear right now and not even know it! We get so used to living with a Fear that we begin to think of it as normal and things like Power and Wisdom as abnormal! We then see these fears as a natural part of who we are. They are overlooked in therapy sessions and self-assessments – so even when we want change and seek improvement, we end up working on the wrong thing! Learn to recognize blocks and how to use these proven techniques to clear the hidden fears behind them before they strangle your life or your clients' lives another minute.
It doesn't matter whether they are your own fears or your clients' fears. Learn these tools and you can bring about any change!
| | |
| --- | --- |
| Class One | Wisdom |
| Class Two | Love Means Honoring Each Space |
| Class Three | Addictions |
| Class Four | What is the Scope of Your Vision |
| Class Five | Physical Power |
| Class Six | Spirit Power |
Note: This course consists of 6 classes conducted over a 6 week period (one class every week). Each class includes a homework assignment (awareness exercise) that lasts for 1 week. The course participant will log in to the password protected website to read the lesson material, receive the homework assignment, guided meditation (to be done daily), and several test questions to complete over the 1 week period between classes.
How it Works
Course Format
The lesson instruction, along with a homework assignment and a guided meditation, will be available for reading on the password protected Student website. Your password will also give you access to an Online Student Message Board. At the message board, you will answer discussion questions and share with other students about insights you have learned. A Course Moderator will monitor the Online Student Message Board and a Mentor will be available for additional support with the class lessons.
How It Works
Place Your Order
Receive Course login instructions and start date via email
Read to the Course Material online and participate in the Online Student Message Board over 6 weeks
Take Your Test Online
Complete the Course Evaluation Online and immediately Print Your Certificate