"What I have learned here will help me to attract clients that fit my practice."
"This course gave me the confidence to not only keep my practice going, but grow it like I've always dreamed."
"This course helped me see that I can grow my business without compromising myself."
New Business Paradigm
3 CE hours (home-study, online audio)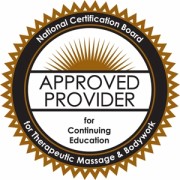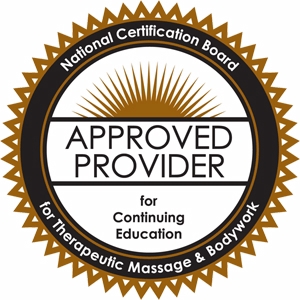 NCBTMB Course Category: Business/Marketing
There has literally never been a recorded seminar on how to run a massage therapy practice (or any business) like the one in this massage therapy CE course. The information it contains will skyrocket your practice into the next dimension! Sound too good to be true? Heard promises like that before? Believe it this time!
These teachings go beyond psychology and economics. Forget Supply and Demand and motivational sales techniques! Those things only apply to the old world of give and take. Why work within the box like that when you can learn to resonate with universal energies, and tap into the very fabric of our physical world? Too "out there" and crazy for a pragmatist like you? Not so! The material in this massage therapy CE course works and, even though it is revolutionary, it is simple.
Learn how to "get more by being more" by applying the Law of Continuous Flow. Learn how to go beyond your traditional Mission Statement and become a "Director of Energies" rather than a Director of Personnel.  Begin to see trouble spots miles ahead and understand how your business relates to the rest of your creations. It truly is a whole new dimension. You will learn to work with the power behind the people and the money…the energy! It can't be stopped, it can't go on strike. The world of resonance that you will learn about, is immune to all the fluctuations you used to deal with in business.
How it Works
Course Format
Audio recording in a discussion or lecture format
How It Works
Place Your Order
Login and Listen to the Audio Course online at your leisure
Take Your Test Online
Complete the Course Evaluation Online and immediately Print Your Certificate