"What I have learned here will help me to attract clients that fit my practice."
"This course gave me the confidence to not only keep my practice going, but grow it like I've always dreamed."
"This course helped me see that I can grow my business without compromising myself."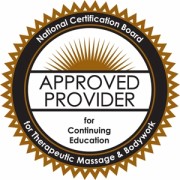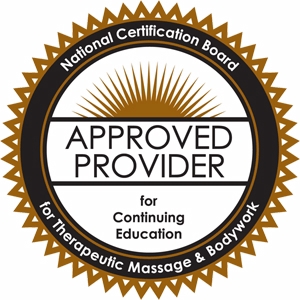 There has literally never been a recorded seminar on how to run a massage therapy practice (or any business) like the one in this massage therapy CE course. The information it contains will skyrocket your practice into the next dimension! Sound too good to be true? Heard promises like that before? Believe it this time!
These teachings go beyond psychology and economics. Forget Supply and Demand and motivational sales techniques! Those things only apply to the old world of give and take. Why work within the box like that when you can learn to resonate with universal energies, and tap into the very fabric of our physical world? Too "out there" and crazy for a pragmatist like you? Not so! The material in this massage therapy CE course works and, even though it is revolutionary, it is simple.
Learn how to "get more by being more" by applying the Law of Continuous Flow. Learn how to go beyond your traditional Mission Statement and become a "Director of Energies" rather than a Director of Personnel.  Begin to see trouble spots miles ahead and understand how your business relates to the rest of your creations. It truly is a whole new dimension. You will learn to work with the power behind the people and the money…the energy! It can't be stopped, it can't go on strike. The world of resonance that you will learn about, is immune to all the fluctuations you used to deal with in business.
How it Works
Course Format
CD recording in a discussion or lecture format
How It Works
Place Your Order
Receive Course CD's via USPS mail
Listen to the Course at your leasure
Take Your Test Online
Complete the Course Evaluation Online and immediately Print Your Certificate
Course Syllabus
Learning Objectives
Identify the characteristics of the new business paradigm.
Compare the law of continuous flow with the concept of supply and demand.
Discover new concepts for key terms such as energy, generosity, focus, celebration, momentum, alignment, and carrier.
Comprehend the importance of connecting the mission statement with selecting employees/coworkers and maintaining flow.
Learn the four principles of business energy flow.
Learning Activities
This course is a CD recording in a discussion or lecture format. The participant will listen to the recording and complete a course evaluation and an examination to demonstrate comprehension. The test and evaluation are submitted online when the student logs in to the Course from this website.
Technical Requirements
A computer with an Internet connection is required for this course.
Educational development and delivery policies are available upon request. We do not discriminate on the basis of race, color, religion, sex, or national origin.

Instructor Qualifications
Jackie Woods is an expert in the field of personal development – with more than 25 years teaching experience. Jackie's teachings transcend traditional forms of self-help, which often focus on "fixing" symptoms and "coping" with dysfunction. Instead, Jackie focuses on Empowering Your Heart for Extraordinary Living – identifying and facilitating true healing and accelerated personal growth.
Author of several books and numerous recorded seminars, Jackie has written commentaries that have been published in several magazines. She is a regular guest expert on syndicated radio and has made select appearances on network and cable television. Jackie is the founder and director of Adawehi Institute.
Pre-requisites
There are no pre-requisites for this course.
Approval Status
Adawehi Institute is approved by the National Certification Board for Therapeutic Massage and Bodywork (NCBTMB) as a continuing education Approved Provider (Approval number 396607-00).
Some states approve any course (including online and distance learning courses) offered by NCBTMB approved providers such as AL, CN, DC, NH, NM, ND, SC, TN, and WV.  Please call your state regulatory board for further questions pertaining to content or number of distance learning/home study hours allowed.
Certificate of Achievement
The course participant must read the online text, complete a course exam with a minimum passing score of 80%, and submit a completed course evaluation. Upon satisfactory fulfillment of the course requirements, a certificate of achievement is awarded for successful completion of the course. Certificates are available online at no charge or via postal service for an additional $10 processing fee.
The final test and evaluation must be completed and the Certificate printed within 120 days from the date of purchase.
You may request a 30-day extension in the event of a documented emergency. Documentation must be submitted to the customer service manager before a certificate will be issued. The deadline to receive documentation is 120 days from the date of purchase. Contact the customer service manager at customerservice@jackiewoods.org
Books and Audio Recordings
Books and audio recordings by Jackie Woods are available at the Adawehi online bookstore. Sale of all books and recorded materials benefit the Adawehi Healing Center and Adawehi Institute.