Take the 'Chakras and Meditation' Course and Stay Clear and Centered in your Massage Work!
Chakras
&

Meditation

2 CE hours (home-study, online audio)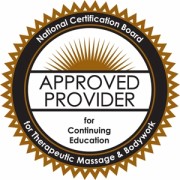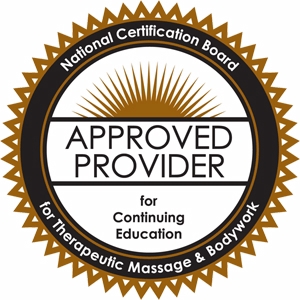 Handle a high volume of massage clients with out getting "polluted." Let's face it. Massage clients come to you as full of negative energy as a dog has fleas. That's why they have tension and need your help! In Part I, Chakras, you will learn to keep others' energy from creating pollution and clutter in your body and learn to identify the seven major energy centers in the body (chakras) – their colors, pitch, function, and true purpose. This knowledge will allow you to stay clear in your energy centers no matter what your workload or how much negativity your massage clients are mired in.
Work from a constant state of Peace. In Part II, Meditation, you will learn to identify and utilize personal tools to prepare the body, mind, emotions and unconscious for meditation. These meditation tools will support you in connecting with your spirit and entering the realm of peace, wisdom, and truth.  Teach them to your massage clients and use these tools yourself to come from this wonderful realm while you work.
Get your clients "unstuck." Beyond simple physical tension, all of us at times experience the feeling of being "stuck," where nothing seems to be moving in our lives. Understanding how to remove these annoying bottlenecks in your thinking, feeling and acting in order to return to a state of flow is a talent that makes the truly special Healers stand out from the crowd. This home-study massage CE course gives you two amazing sets of tools to use on, and teach to, your clients that will make you that one-in-a-million healer!
How it Works
Course Format
Audio recording in a discussion or lecture format
How It Works
Place Your Order
Login and Listen to the Audio Course online at your leisure
Take Your Test Online
Complete the Course Evaluation Online and immediately Print Your Certificate